Description
About
The dimensions of the cockpit are superior to that of any other boat of the same length (beam 2.86 m), which allows 5 people to sit comfortably on the stern seat. The practical swimming ladder and the rotating stern door allows easy access to the boat.
Layout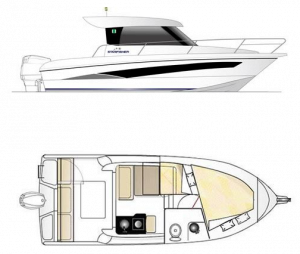 Extended Specs
Engines: 1×150/250 CV – 2×90/115 CV
Notes
Displacement max approx and according to versions.